So you're considering a visit to Pompeii: well I can't say I blame you. Having been there myself, it's certainly not an experience that I'm likely to forget anytime soon. Maybe you've reached the stage of having booked everything and you're just looking for some advice on what to do once you get there. Not to worry! By the end of this article, you may be a little older, but here's hoping that you'll also be a little bit wiser. If you're looking for hint and tips relating to something specific, then make use of the table of contents at the top. The sections of this article will be broken up to help you find something specific and also to make digesting all the information a little easier.
How to get there
Travel from Naples is easy. If you have a car then you can be there in 30 minutes or so. If not, then don't worry there are public transport options as well. You can get the SITA bus from Naples or Salerno directly to Pompeii. There is also CSTP NO. 4 or the CSTP NO. 50 bus from Salerno (slightly faster journey via the motorway).
The train is another option but this varies depending on the entrance you wish to use. If you're aiming for the entrance to Porta Marina and Piazza Esedra then you want to get the Circumvesuviana Naples-Sorrento train. Stay on until you reach the Pompeii Villa dei Misteri stop. Those aiming for the entrance to Piazza Anfiteatro, you'll be wanting the Circumvesuviana Naples-Poggiomarino train. Get off at the Pompeii Santuario stop. There is also the Italian railways FS train Naples – Salerno. Stay on until the Pompeii stop. Train and bus times will vary so be sure to check these out before you intend to travel.
Where to eat
I recommend you download the Discover Pompeii app. Its offline GPS maps can guide you to a food location inside the ruins. There are more places to eat outside the ruins but it just helps to know roughly where you want to go as you'll likely be tired (and dare I say a tad grumpy?) and the last thing you want is to walk around aimlessly. In the heart of Pompeii you will find some of the best pizza you'll likely ever eat in your life. Personally, I ate at an establishment called Zi Caterina which only has 3.8 stars on Google Maps but was easily 5 in my eyes. So if you feel like venturing outside the ancient city, I'd recommend it. You'll find plenty of snack vendors outside the ruins themselves and located around the city.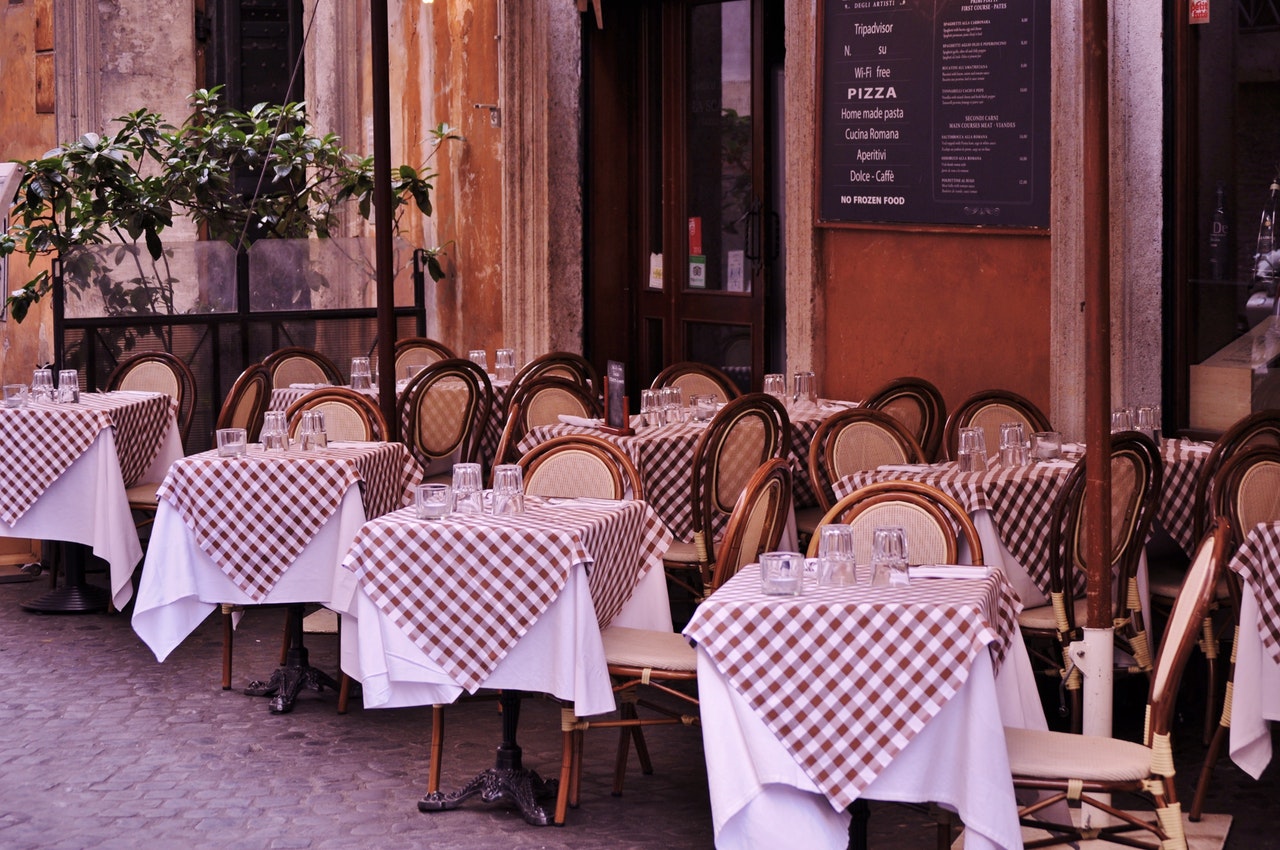 Tickets and Pricing
As with anywhere like Pompeii, ticket prices are going to vary drastically. The ticket prices will be as follows:
  • Adult: 13€ (full price) or 7.50€ (concession prices);
  • Under 18: Free ticket (upon showing a form of personal identification);
  • Aged 18-24 from EU: 7.50€ (upon showing a form of personal identification).
These prices will also vary depending on other factors. For example, if you wish to see more than Pompeii, you can see Oplontis and Boscoreale for 14€ (full price) or 8€ (concession price). It should also be noted that visiting the ruins of Pompeii (and all other sites) is free on the first Sunday of each month. Keep this in mind if you happen to be visiting around such a time. Side note: don't be pressured into buying from scalpers or 3rd party organisations. There are no shortages of tickets from the ticket office. If you're buying from 3rd party sites then your prices are likely to be more expensive. This is also the case when it comes to audio guides which tend to be more expensive when purchased outside the Pompeii ruins.
A free alternative is downloading which has over 6 hours of audio guide material and is the ultimate ruin-exploring audio companion. The excavation sites of Pompeii are a big place and it's very easy to get lost, so using the maps and guides found on the DiscoverPompeii app (which you can use offline) are a handy tool to take with you.
Best time to visit

Of course you want to get the full experience that Pompeii has to offer without being elbowed, squashed, sweat on and camera-blocked by the never-ending stream of tourists who visit this site every year. There are also local crowds to worry about as the site is a popular attraction for school trips from all over Italy. My trip to Pompeii was in early September and it was a little busy but not horrifically so. I can't actually imagine it being a great deal quieter.
If you have the freedom of the whole year, you will want to avoid any sort of holiday times e.g. summer, Easter, Christmas, any public holidays, etc. So the best time to go is either after summer or before. One piece of advice I would offer is that it can still be disgustingly hot in September so if you do go around this time, please make sure you have water with you. I can't stress enough how physically draining the heat can be when wandering around ruins and the last thing you want is to have to cut your exploration short.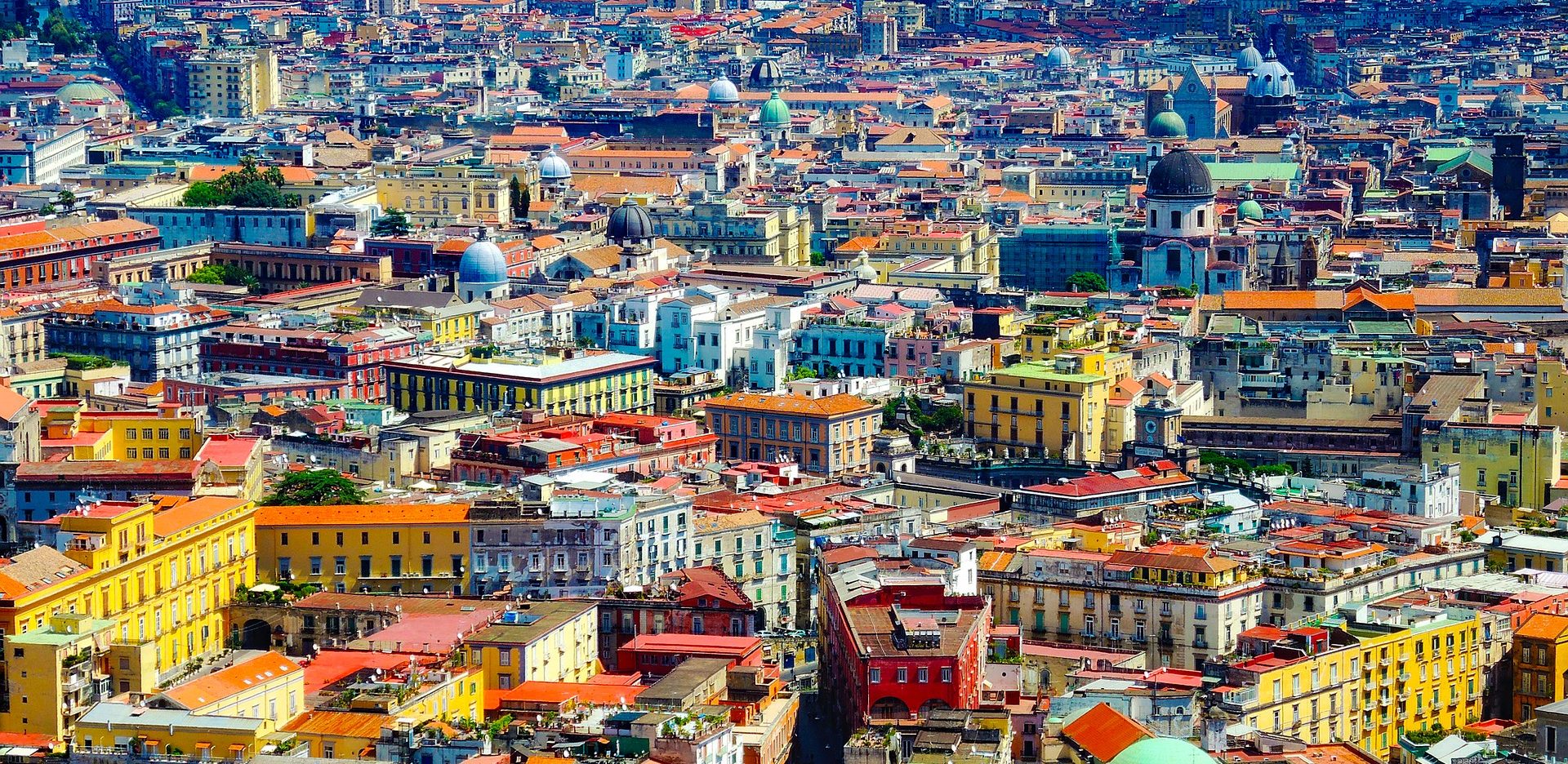 Other services in Pompeii
The truth of the matter is that if you're in Pompeii, most of what you'll be doing will revolve around ruins and excavation sites. Of course you're most likely going there with that completely in mind but just in case you aren't, here are some other suggestions:
Going up Mount Vesuvius is a must! I cannot stress that enough. You can't put your trip around the ruins into perspective until you have seen the enormity of the crater in the volcano (which is still active by the way). Not only that, you get to see the distance that the volcanic eruption covered which is just an eye-opening experience. Not only that, but who would go to Pompeii and not go up Mount Vesuvius…you're right: nobody.
Of course for those with different tastes, there are other options. Wine tasting is one such suggestion. You will find many tours revolving around such a day out. Of course there is something for everyone and for those with a desire to time travel… well I can't offer that but there is the next best thing: Ancient Roman food and wine tasting. Get awaken your genetic memory via your taste buds with a side to Rome than many never get to experience.
For the best locations and more, download the DiscoverPompeii app.